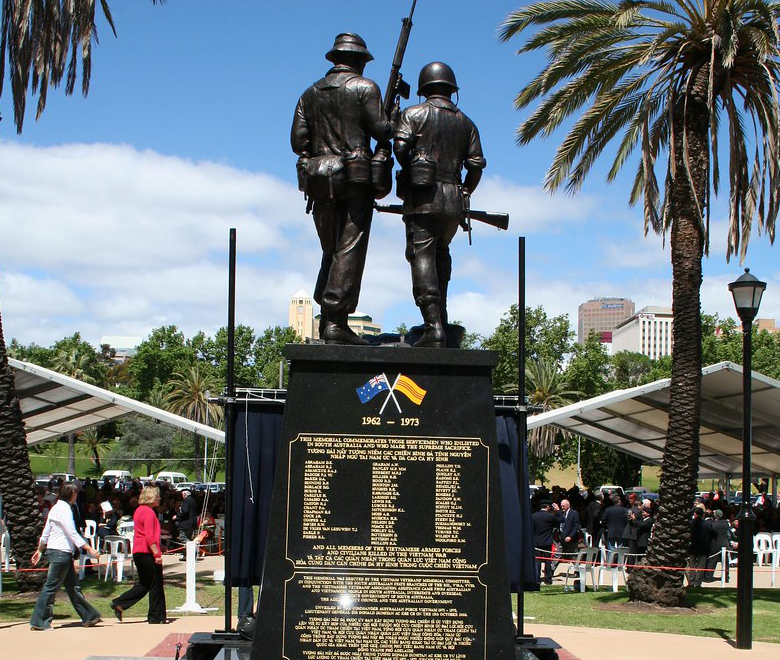 VIETNAM VETERANS' FEDERATION
SOUTH AUSTRALIAN BRANCH INC
The Vietnam Veterans Federation SA Branch Inc. exists to actively pursue the welfare and health of Naval, Military and Air Force Veterans from all conflicts and their families. It provides this by.
Assisting members and their dependants to obtain evidence and material necessary to comment, pursue, and maintain claims for compensation for disabilities that may have been caused through special service.
Training members to perform the necessary tasks to assist others with compensation claims.
Establishing a sense of community among its members, other Vietnam Veterans and veterans from all conflicts in which Australia was involved.
Organizing social functions and leisure activities for members, partners and families and friends. Creating special services to commemorate specific battles. Distributing relevant information to members through a State newsletter and a National Magazine.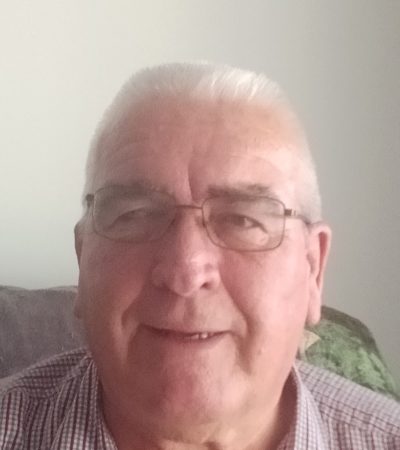 To all those who have been ailing I wish you all a swift recovery.
The verandas, both front and back, are now complete and the concreter begins work on Wednesday 7th April.  The mains gas lines are nearing completion and should be completed next week.  The update to the Car Park is expected to begin after Anzac Day.  It is great to see things that have been planned for a long time finally nearing completion or about to start.
The last BBQ in February was attended by the maximum number of attendees allowed under the COVID rules and a good time was had by all.  I look forward to April's BBQ when a maximum of 75 people can now attend.  This is great news as we are not far short of being back to normal.
The ESO Consortium met before Easter and discussed a number of issues, namely the Queensland RSL Lottery, Request to extend the period of eligibility for the National Emergency Medal, a proposal to include a memorial paver for Thailand veterans on the Anzac Walk, a briefing from SA Health on the Repat Well Being Centre, formulate a submission to Defence Honours and Awards Appeals Tribunal into recognition for members and families of the ADF who are inured, killed or wounded as a result of their Service, The cost of Death Notices for Veterans in the Advertiser and Identification and support of Veterans in Residential Care.   This was a very busy meeting and copies of the letters produced thus far about these issues are available for all to see at the sign in desk
John Derbyshire is well down the road with the planning for the memorial service for FSB's Coral and Balmoral.  All invitations have been sent and replies are now being received.  Initially the Governor was unable to attend but we have since been advised that he has rescheduled and will now be in attendance.
I also attended a VAC meeting before Easter, very little of which I am able to discuss but Transition from the ADF and Veteran employment following discharge were a couple of the topics discussed.
Bob Ellis, Robin Carbins and I met with Nicolle Flint and Andrew Hastie, the deputy Minister for Veterans Affairs and discussed a number of issues namely the slowness of processing Veterans claims by DVA, the ridiculous staffing levels in DVA. The Royal Commission into Veterans Suicide, BEST Funding, ATDP Training and homeless Vets.  I believe we had a good hearing and hopefully some of our suggestions might take root in Canberra.
The extra medals awarded to Captain Ian Yerbury have now been included with the ones we originally had and have been mounted and framed.  Many thanks to Bob Ellis and his contacts for the mounting and framing of the medals by Paul Coppock of the VVAA.
Stay well, stay safe, isolate and communicate and we will all get through this difficult time.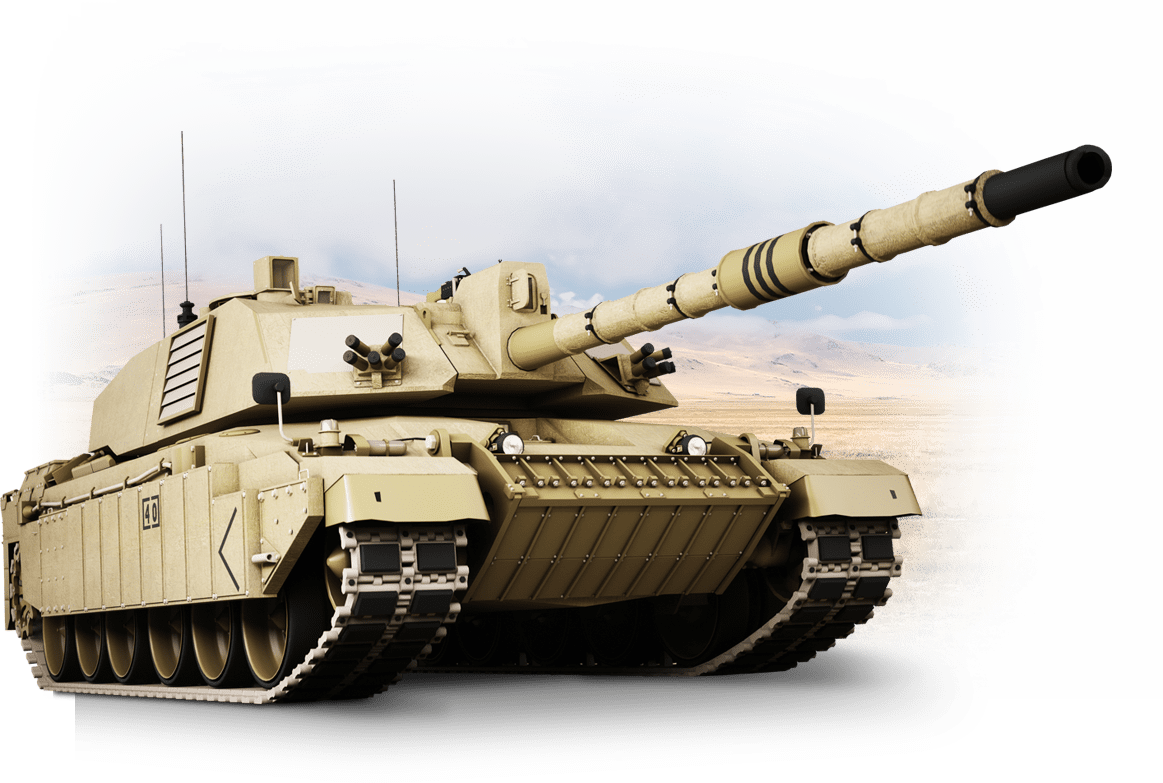 VIETNAM VETERAN COMMUNITY FUNCTION
at the clubrooms
Good fun, Good food, Good company
Socialising starts at 11.30am
Food is usually served around 12.30pm – Meal $10.00 ea
Bar Open
See Diary Dates
See Also Special Event
Pleuralmesothelioma
Pleuralmesothelioma.com is the leading web resources for mesothelioma. Veterans comprise approximately 30 percent of all mesothelioma diagnosis due to asbestos-contaminated products that were used by the militaries all over the world. Like other navies around the globe, the Royal Australian Navy found many uses for asbestos-contaminated products. Fire prevention and safety is of utmost importance on all seagoing vessels such as submarines, battleships and aircraft carriers that featured contained engines and boilers and also hauled many weapons. This rare cancer has a severe latency period and veterans may only now be feeling symptoms of mesothelioma after being exposed to asbestos decades ago. Learn more about mesothelioma, exposure, and treatment options for veterans at
---
VETERANS AFFAIRS INFORMATION KIT
Independent Study into
Suicide in the Ex-service community
Review of Mental Health Care in the
Australian Defence Force and Transition Through Discharge
http://www.dva.gov.au/health/research/suicide_study/index.htm
Vietnam Veterans Federation
The Yerbury Centre,Unit 1
31 – 39 Norfolk Rd
Marion
Monday to Thursday
10:00am to 3:00pm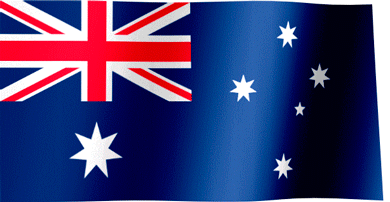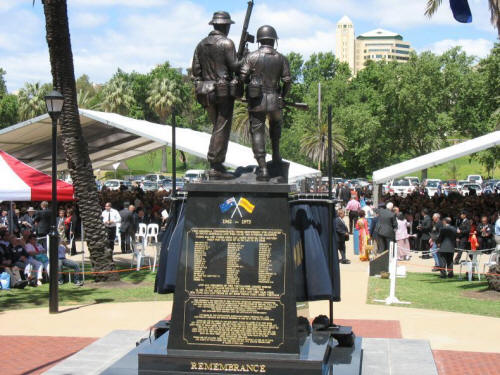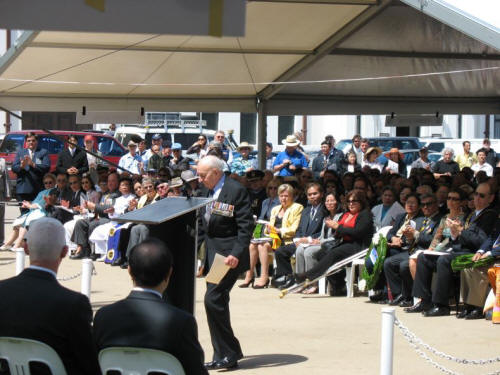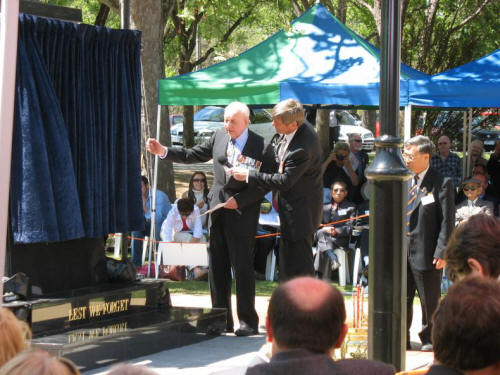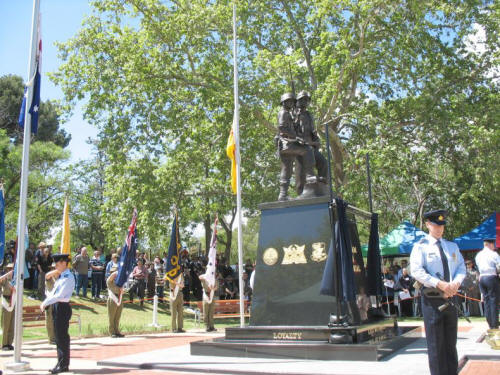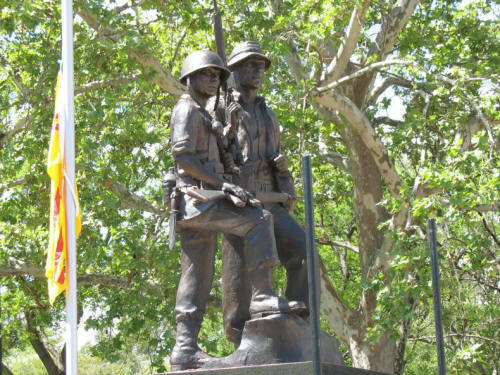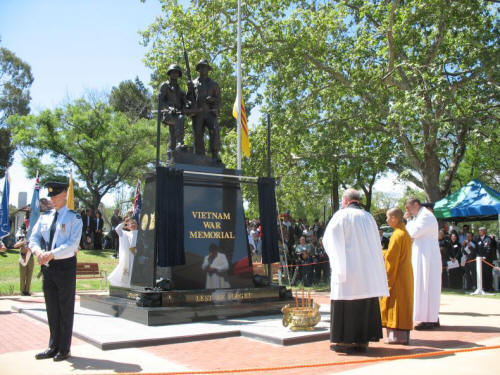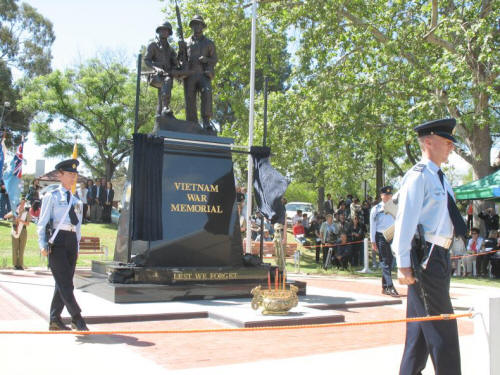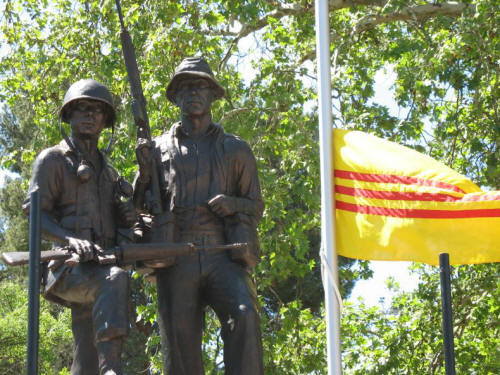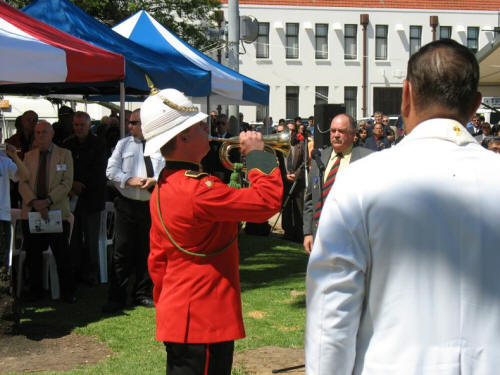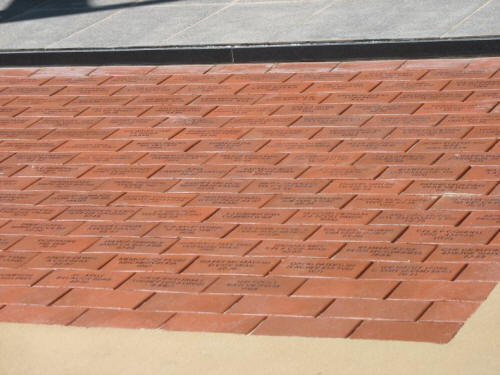 The Vietnam War Memorial Project
After many months of planning, which commenced on ANZAC Day 2003, the Memorial Project was officially launched in April 2004 with a car raffle and public appeal. The aim was to construct a truly significant memorial to remember the contribution of all those who served in the Vietnam War and to particularly acknowledge the fifty-eight South Australians who made the supreme sacrifice.
The project was a joint venture between the Returned and Services League, Vietnamese Veterans' Association, Vietnam Veterans' Federation and Vietnam Veterans' Association. For the first time these groups joined together as one to ensure that the service of all Vietnam Veterans will never be forgotten. Moreover it recognises the camaraderie enjoyed by veterans of Australia and South Vietnam during the war and which still exists today.