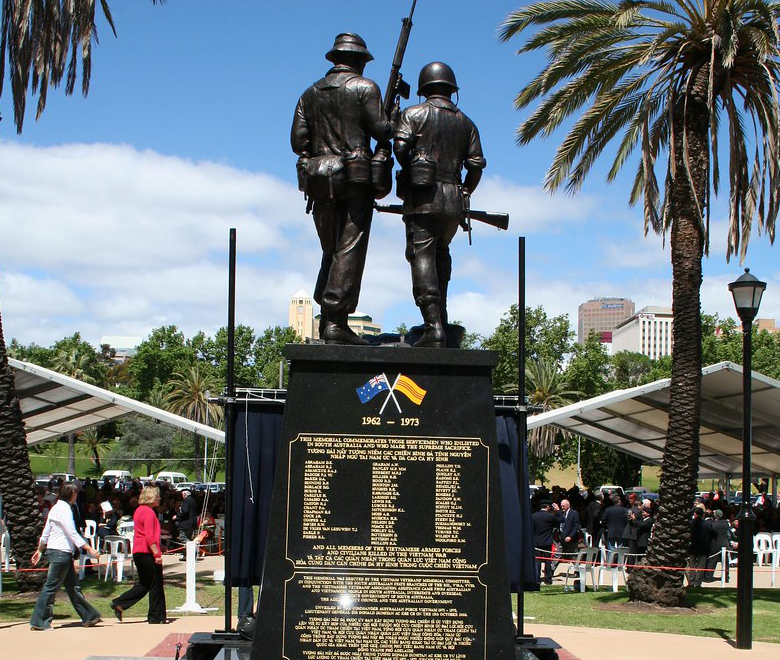 VIETNAM VETERANS' FEDERATION
SOUTH AUSTRALIAN BRANCH INC
The Vietnam Veterans Federation SA Branch Inc. exists to actively pursue the welfare and health of Naval, Military and Air Force Veterans from all conflicts and their families. It provides this by.
Assisting members and their dependants to obtain evidence and material necessary to comment, pursue, and maintain claims for compensation for disabilities that may have been caused through special service.
Training members to perform the necessary tasks to assist others with compensation claims.
Establishing a sense of community among its members, other Vietnam Veterans and veterans from all conflicts in which Australia was involved.
Organizing social functions and leisure activities for members, partners and families and friends. Creating special services to commemorate specific battles. Distributing relevant information to members through a State newsletter and a National Magazine.
What a year it has been and still is.
Much of the year has been taken up with RGH and its future. I am happy to report that there is a possibility that it will remain a recognised veteran area, and retain both the pool and Rehab Centre with an extended garden around the Chapel.
This is by no means a done deal, but it is a promising future if a certain bid is successful. Our closer ties to other ESO's, ie: Korea and South East Asia, Borneo/Malaya and Vietnam veterans Associations. We are working together to get our voices heard in government and other areas.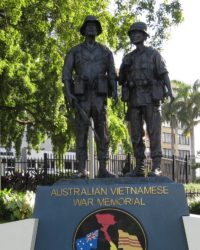 VIETNAM VETERAN COMMUNITY FUNCTION
2nd Friday each month
at the clubrooms
Good fun, Good food, Good company
Socialising starts at 11.30am
Food is usually served around 12.30pm – Meal $10.00 ea
Bar Open
See Diary Dates
See Also Special Event
Pleuralmesothelioma
Pleuralmesothelioma.com is the leading web resources for mesothelioma. Veterans comprise approximately 30 percent of all mesothelioma diagnosis due to asbestos-contaminated products that were used by the militaries all over the world. Like other navies around the globe, the Royal Australian Navy found many uses for asbestos-contaminated products. Fire prevention and safety is of utmost importance on all seagoing vessels such as submarines, battleships and aircraft carriers that featured contained engines and boilers and also hauled many weapons. This rare cancer has a severe latency period and veterans may only now be feeling symptoms of mesothelioma after being exposed to asbestos decades ago. Learn more about mesothelioma, exposure, and treatment options for veterans at
---
VETERANS AFFAIRS INFORMATION KIT
Independent Study into
Suicide in the Ex-service community
Review of Mental Health Care in the
Australian Defence Force and Transition Through Discharge
http://www.dva.gov.au/health/research/suicide_study/index.htm
Patron: His Excellency the Honourable Hieu Van Le AC
Governor of South Australia
Vietnam Veterans Federation
The Yerbury Centre,Unit 1
31 – 39 Norfolk Rd
Marion
Monday to Thursday
10:00am to 3:00pm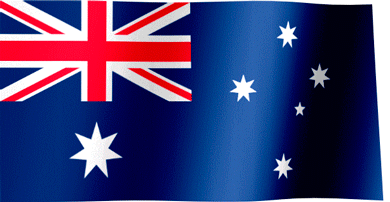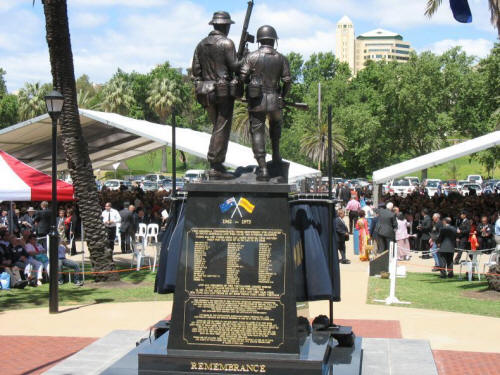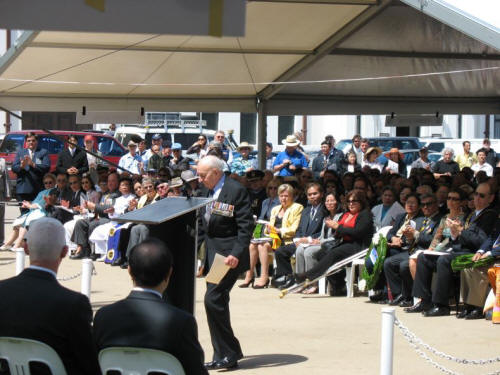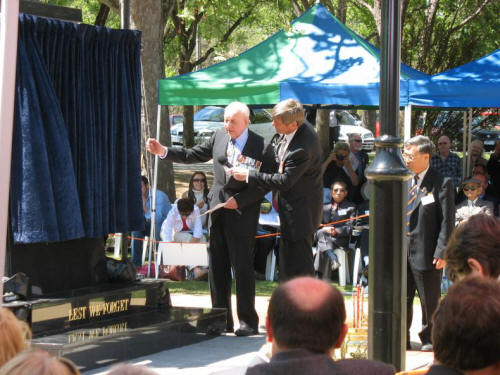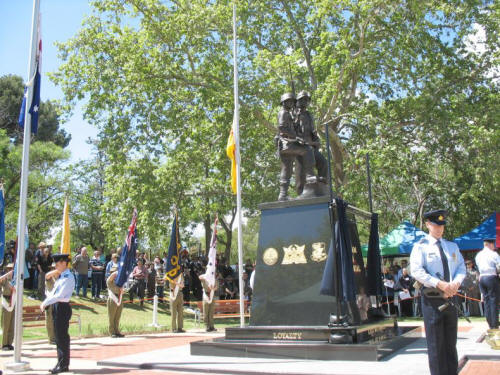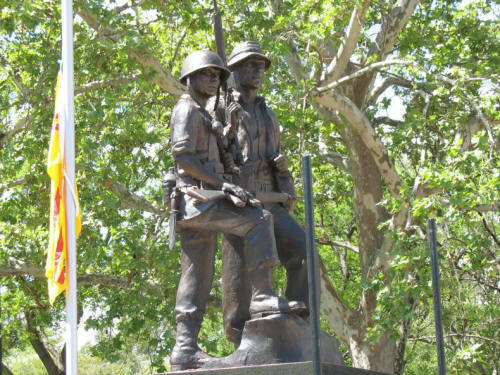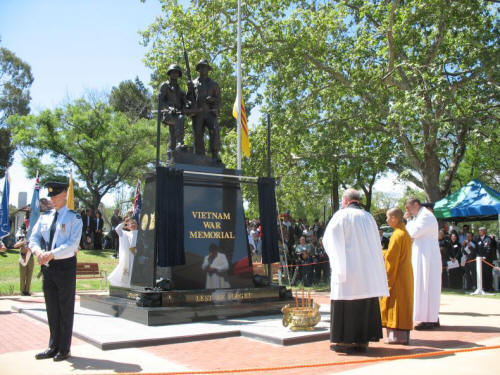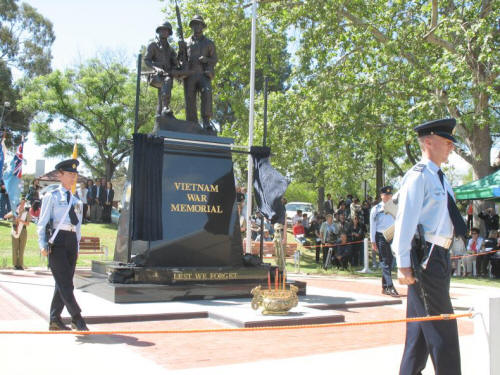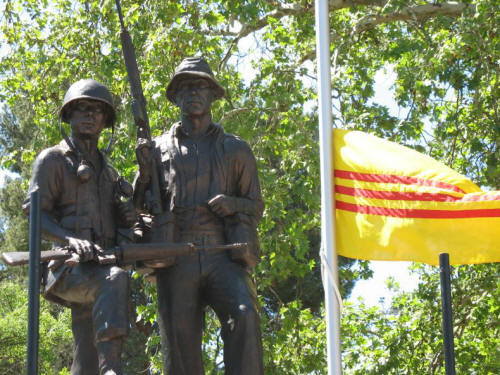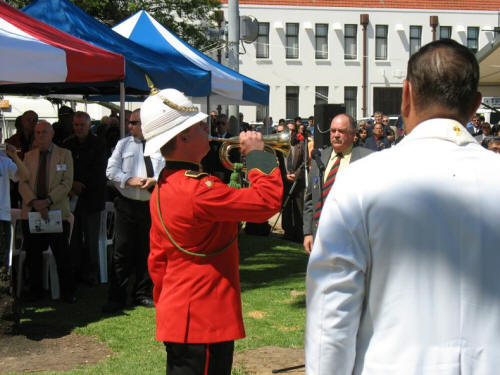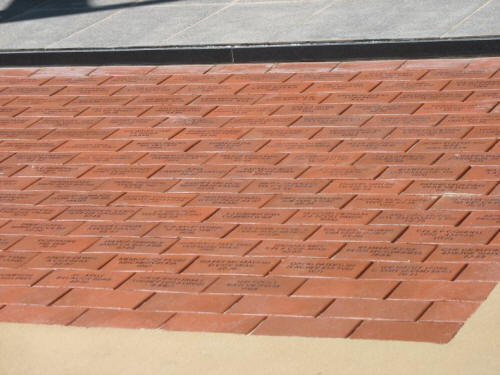 The Vietnam War Memorial Project
After many months of planning, which commenced on ANZAC Day 2003, the Memorial Project was officially launched in April 2004 with a car raffle and public appeal. The aim was to construct a truly significant memorial to remember the contribution of all those who served in the Vietnam War and to particularly acknowledge the fifty-eight South Australians who made the supreme sacrifice.
The project was a joint venture between the Returned and Services League, Vietnamese Veterans' Association, Vietnam Veterans' Federation and Vietnam Veterans' Association. For the first time these groups joined together as one to ensure that the service of all Vietnam Veterans will never be forgotten. Moreover it recognises the camaraderie enjoyed by veterans of Australia and South Vietnam during the war and which still exists today.