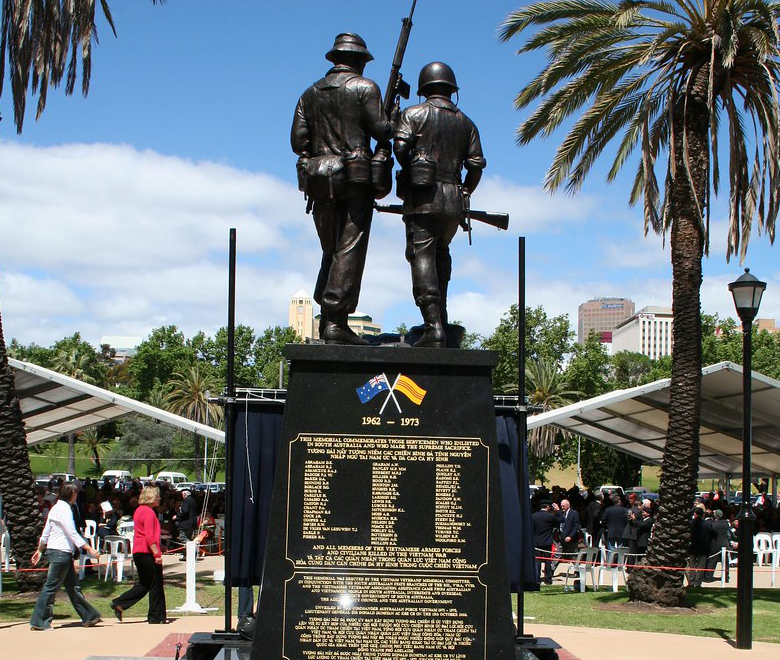 VIETNAM VETERANS' FEDERATION
SOUTH AUSTRALIAN BRANCH INC
The Vietnam Veterans Federation SA Branch Inc. exists to actively pursue the welfare and health of Naval, Military and Air Force Veterans from all conflicts and their families. It provides this by.
Assisting members and their dependants to obtain evidence and material necessary to comment, pursue, and maintain claims for compensation for disabilities that may have been caused through special service.
Training members to perform the necessary tasks to assist others with compensation claims.
Establishing a sense of community among its members, other Vietnam Veterans and veterans from all conflicts in which Australia was involved.
Organizing social functions and leisure activities for members, partners and families and friends. Creating special services to commemorate specific battles. Distributing relevant information to members through a State newsletter and a National Magazine.
The Federation is COVID 19 Virus
Normal now!!
I hope you all had a great Christmas and are looking forward to a much better year in 2021
To all those who have been ailing I wish you all a swift recovery.
We have recieved approval from the Marion Council for the verandahs on the front and back of the building and work will hopefully begin soon.   They should be up and have concrete floors in place by our March BBQ so numbers can get back to normal.   We have recieved advice from council that work on the car park will begin in February.   Robin and I had a meeting with council on the 7th of January re the carpark.
I am also working on a VAC sub-committee looking at BEST funding in S.A. and met with advocates from a broad section of ESO's along with Catherine Walsh from Veterans S.A.   A number of concerns were raised and we are now trying to quantify these concerns to enable a proposition to be put to the premier via the VAC.   Hopefully he will then take these concerns to Canberra and put them to his Federal counterparts.
Stay well, stay safe, enjoy and communicate and we will all get through this difficult time.
Mal Thiele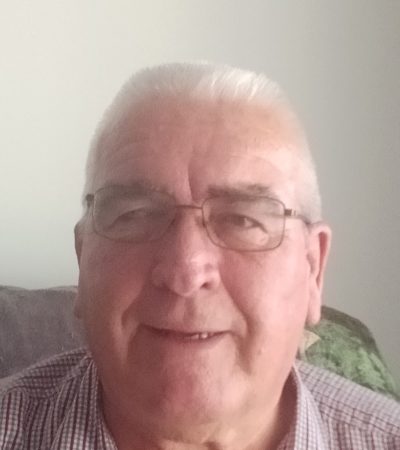 VIETNAM VETERAN COMMUNITY FUNCTION
at the clubrooms
Good fun, Good food, Good company
Socialising starts at 11.30am
Food is usually served around 12.30pm – Meal $10.00 ea
Bar Open
See Diary Dates
See Also Special Event
Pleuralmesothelioma
Pleuralmesothelioma.com is the leading web resources for mesothelioma. Veterans comprise approximately 30 percent of all mesothelioma diagnosis due to asbestos-contaminated products that were used by the militaries all over the world. Like other navies around the globe, the Royal Australian Navy found many uses for asbestos-contaminated products. Fire prevention and safety is of utmost importance on all seagoing vessels such as submarines, battleships and aircraft carriers that featured contained engines and boilers and also hauled many weapons. This rare cancer has a severe latency period and veterans may only now be feeling symptoms of mesothelioma after being exposed to asbestos decades ago. Learn more about mesothelioma, exposure, and treatment options for veterans at
---
VETERANS AFFAIRS INFORMATION KIT
Independent Study into
Suicide in the Ex-service community
Review of Mental Health Care in the
Australian Defence Force and Transition Through Discharge
http://www.dva.gov.au/health/research/suicide_study/index.htm
Vietnam Veterans Federation
The Yerbury Centre,Unit 1
31 – 39 Norfolk Rd
Marion
Monday to Thursday
10:00am to 3:00pm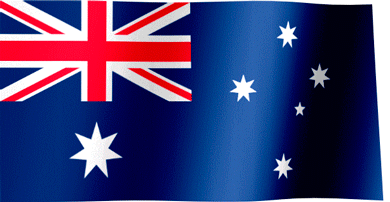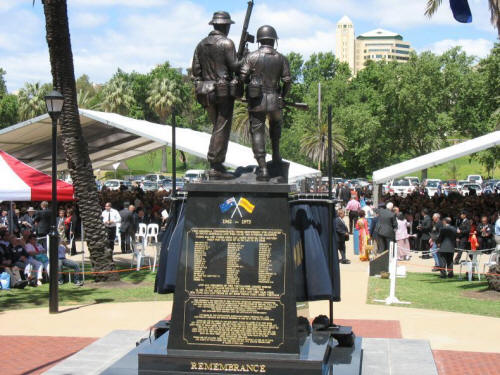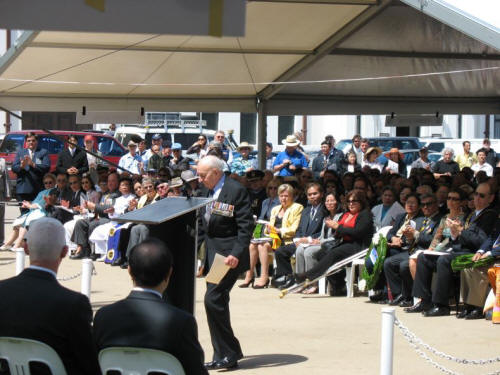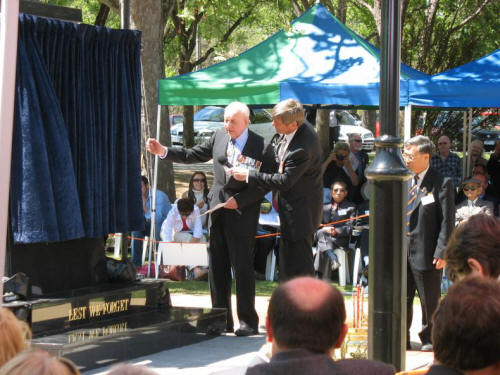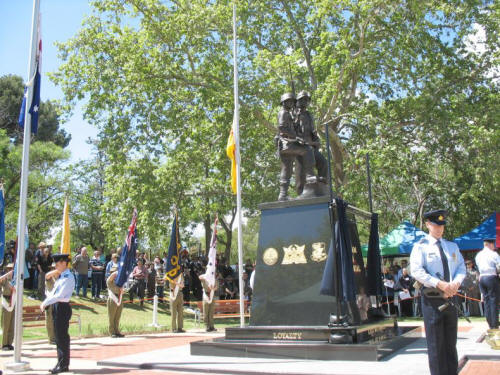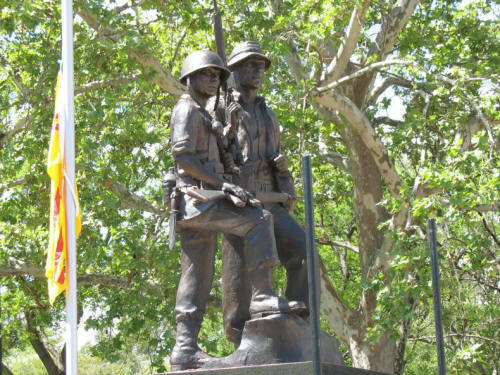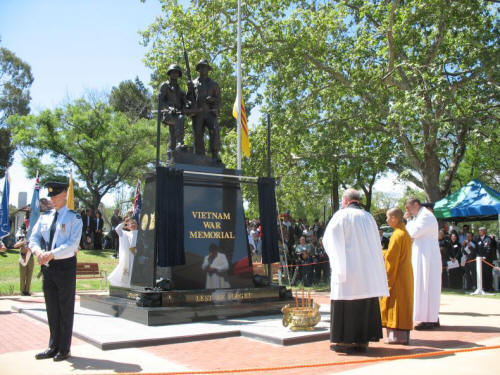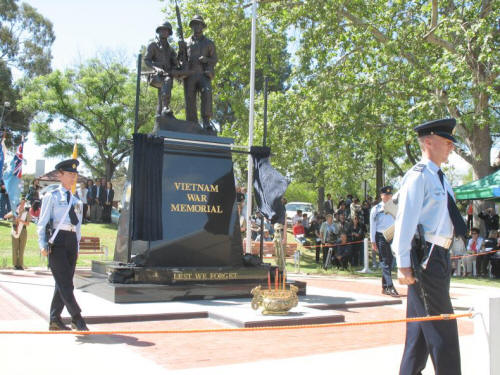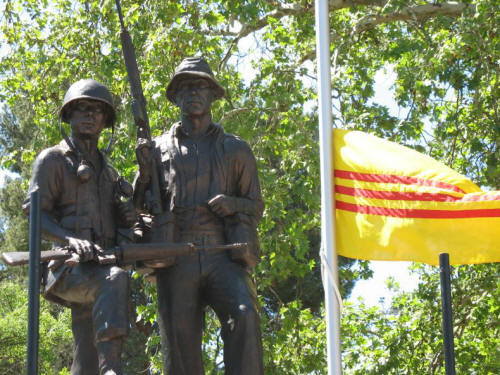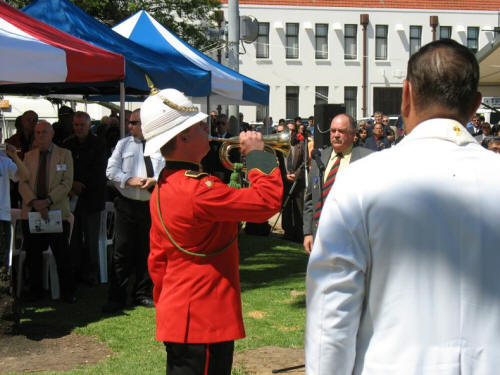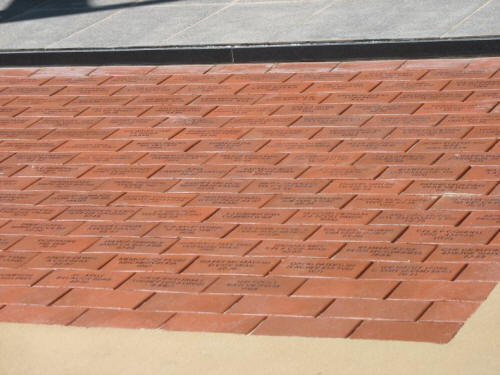 The Vietnam War Memorial Project
After many months of planning, which commenced on ANZAC Day 2003, the Memorial Project was officially launched in April 2004 with a car raffle and public appeal. The aim was to construct a truly significant memorial to remember the contribution of all those who served in the Vietnam War and to particularly acknowledge the fifty-eight South Australians who made the supreme sacrifice.
The project was a joint venture between the Returned and Services League, Vietnamese Veterans' Association, Vietnam Veterans' Federation and Vietnam Veterans' Association. For the first time these groups joined together as one to ensure that the service of all Vietnam Veterans will never be forgotten. Moreover it recognises the camaraderie enjoyed by veterans of Australia and South Vietnam during the war and which still exists today.