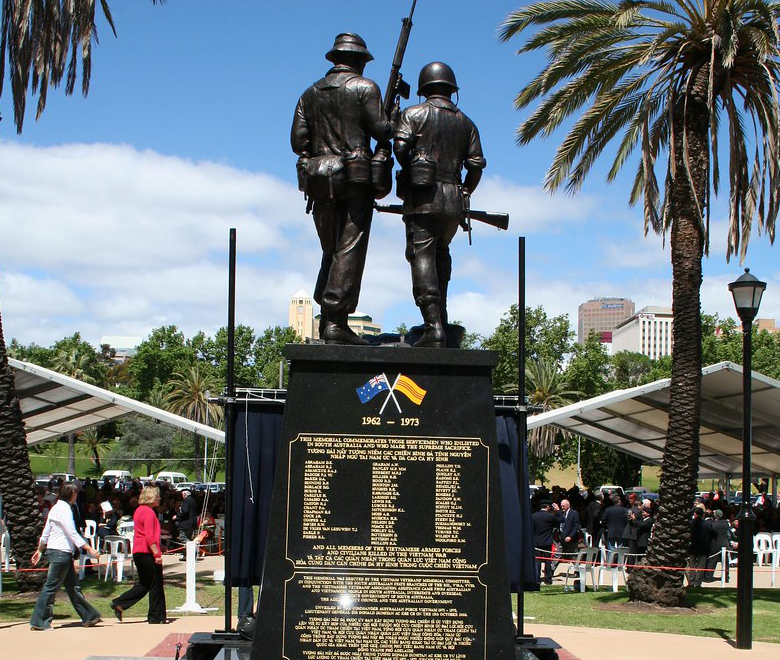 VIETNAM VETERANS FEDERATION
SOUTH AUSTRALIAN BRANCH INC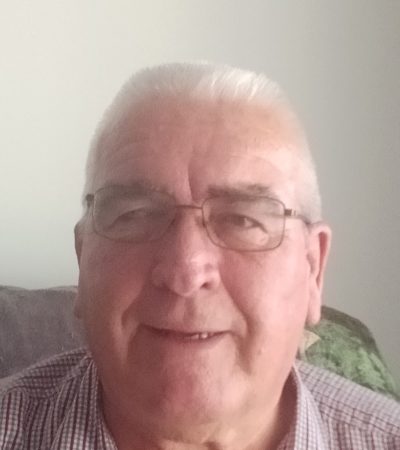 To all those who have been ailing I wish you all a swift recovery.
The update to the Car Park is now complete along with the line marking. What a great difference it makes for everyone. Please make members aware of the 10km speed limit.
The last BBQ in August was well attended by members and their partners, and a good time was had by all.   Covid 19 impacted on the number of attendees at the August BBQ with the numbers reduced to 50 but at the last minute expanded to 75. I am really looking forward to when we are allowed unlimited attendance at our BBQ's.
We are organizing another information night for the 10th November when we will have two oncology specialists talking to us about different types of cancer along with DVA to answer questions about their involvement with veterans suffering from these maladies.  Spread the word as everyone is invited.  Just ring the office to book your attendance.
We have had a number of meetings re Camp Andrew Russell and are endeavouring to secure this site on a long-term lease as the Memorandum of Understanding we currently have is with the current owner who is wanting to sell part of his farm. The part he wishes to sell includes the CAR site.  We are looking at all possibilities in relation to this conundrum.  Some recent visitors to the Camp have offered to cement the floor in the swag shed for nothing.  We have accepted their kind offer.  Thank you to Bob Haslett for all his work in relation to this offer.
The Food drive for homeless veterans at Andrew Russell Veteran Living (ARVL) has been very successful with one delivery already made and another one to happen this afternoon.  I have already received a letter from Nathan Klinge, CEO of RSL Care thanking us for the kind donations along with verbal thankyous from Ryan Ollwitz the Manager of ARVL.  This initiative has been very successful and one which we should repeat at a later date.
I attended a Memorial Service for the Malay Borneo Vets at Hilton on Friday 27th August and in the evening a dinner at the Brighton RSL for their Annual "Dugout Dinner".  I took the opportunity to speak with Corey Wingard and David Speirs, two local members, about C.A.R. and forewarned them they would be receiving an official visit from me to discuss our plans for Alawoona and ask them for their help to achieve these aims.
Bob Ellis, Bob Haslett, Debbie Glastonbury, Phil Scroop and I attended the wreath laying ceremonies by Our Patron, His Excellency the Governor of S.A. at the National War Memorial and the Vietnam Veterans War Memorial on his last day as Governor.  He then invited us all back to Government House for morning tea.
My thanks to Fay and Bob Ellis for attending the State Dinner to farewell the Governor and for attending the Dardanelles memorial service on Anzac walk last Sunday.
Both Bob and I attended the DVA DC's Forum on 1st September where we raised issues about ATDP Training and the perceived conflict of interest with DVA taking over ATDP training and the lack of BEST Grant recognition of the work done by Well Being officers.  No real solutions were offered. All we can do is to keep beating the drum until someone listens
Stay well, stay safe, isolate and communicate and we will all get through this difficult time.
Mal Thiele
President
The extra medals awarded to Captain Ian Yerbury have now been included with the ones we originally had and have been mounted and framed.  Many thanks to Bob Ellis and his contacts for the mounting and framing of the medals by Paul Coppock of the VVAA.
Stay well, stay safe, isolate and communicate and we will all get through this difficult time.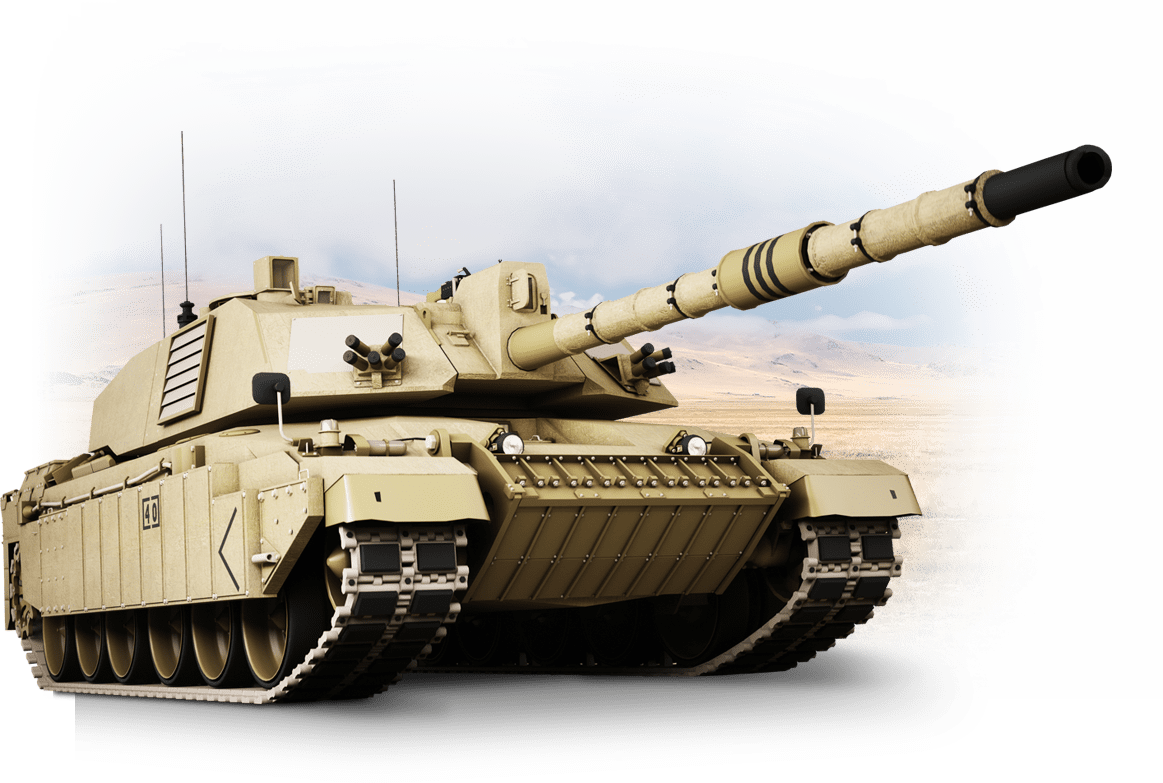 VIETNAM VETERAN COMMUNITY FUNCTION
at the clubrooms
Good fun, Good food, Good company
Socialising starts at 11.30am
Food is usually served around 12.30pm – Meal $10.00 ea
Bar Open
See Diary Dates
See Also Special Event
Pleuralmesothelioma
Pleuralmesothelioma.com is the leading web resources for mesothelioma. Veterans comprise approximately 30 percent of all mesothelioma diagnosis due to asbestos-contaminated products that were used by the militaries all over the world. Like other navies around the globe, the Royal Australian Navy found many uses for asbestos-contaminated products. Fire prevention and safety is of utmost importance on all seagoing vessels such as submarines, battleships and aircraft carriers that featured contained engines and boilers and also hauled many weapons. This rare cancer has a severe latency period and veterans may only now be feeling symptoms of mesothelioma after being exposed to asbestos decades ago. Learn more about mesothelioma, exposure, and treatment options for veterans at
---
VETERANS AFFAIRS INFORMATION KIT
Independent Study into
Suicide in the Ex-service community
Review of Mental Health Care in the
Australian Defence Force and Transition Through Discharge
http://www.dva.gov.au/health/research/suicide_study/index.htm
Vietnam Veterans Federation
The Yerbury Centre,Unit 1
31 – 39 Norfolk Rd
Marion
Monday to Thursday
10:00am to 3:00pm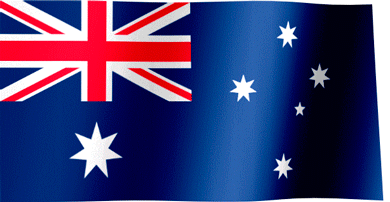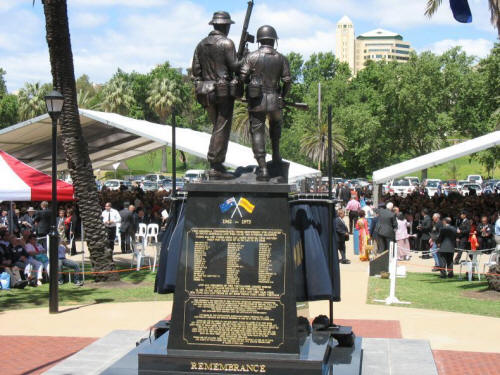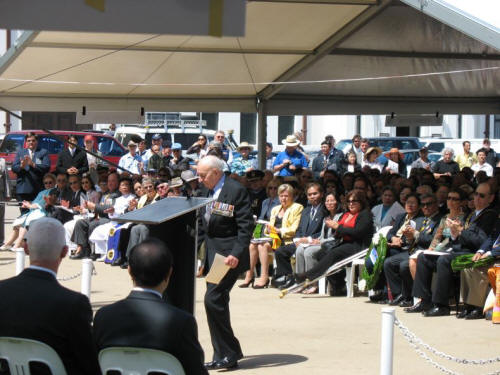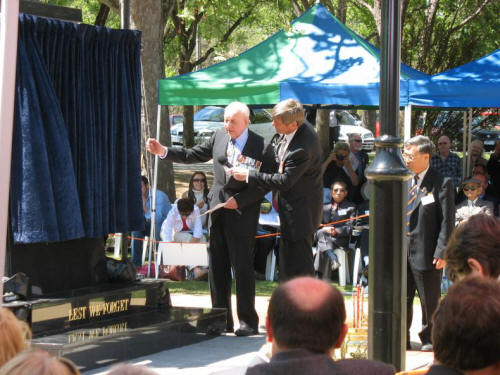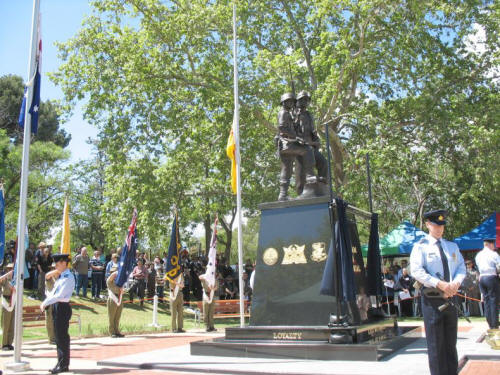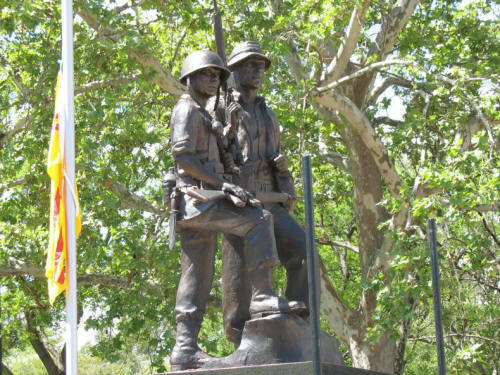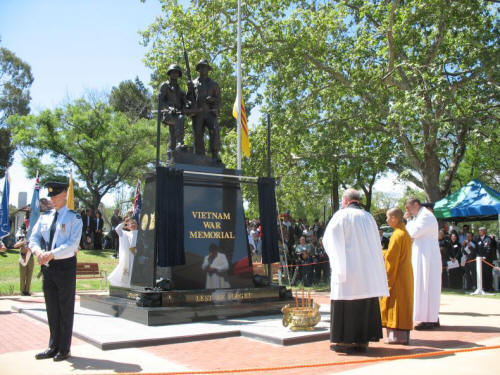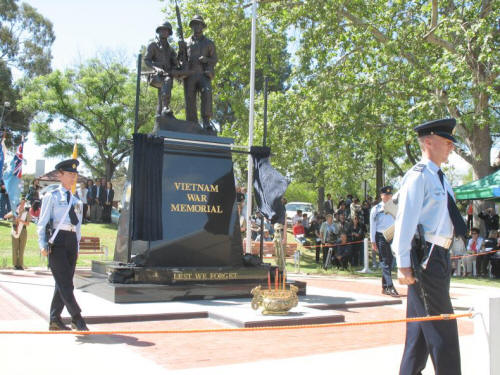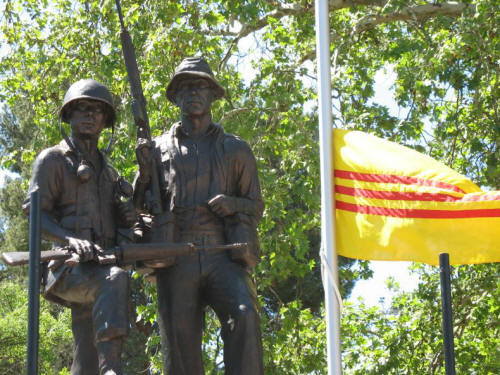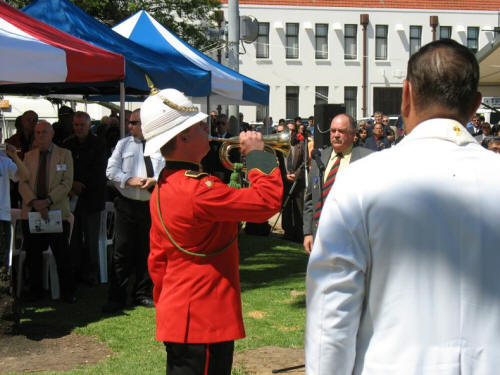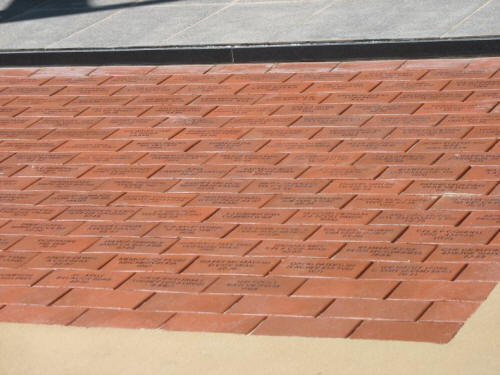 The Vietnam War Memorial Project
After many months of planning, which commenced on ANZAC Day 2003, the Memorial Project was officially launched in April 2004 with a car raffle and public appeal. The aim was to construct a truly significant memorial to remember the contribution of all those who served in the Vietnam War and to particularly acknowledge the fifty-eight South Australians who made the supreme sacrifice.
The project was a joint venture between the Returned and Services League, Vietnamese Veterans' Association, Vietnam Veterans' Federation and Vietnam Veterans' Association. For the first time these groups joined together as one to ensure that the service of all Vietnam Veterans will never be forgotten. Moreover it recognises the camaraderie enjoyed by veterans of Australia and South Vietnam during the war and which still exists today.