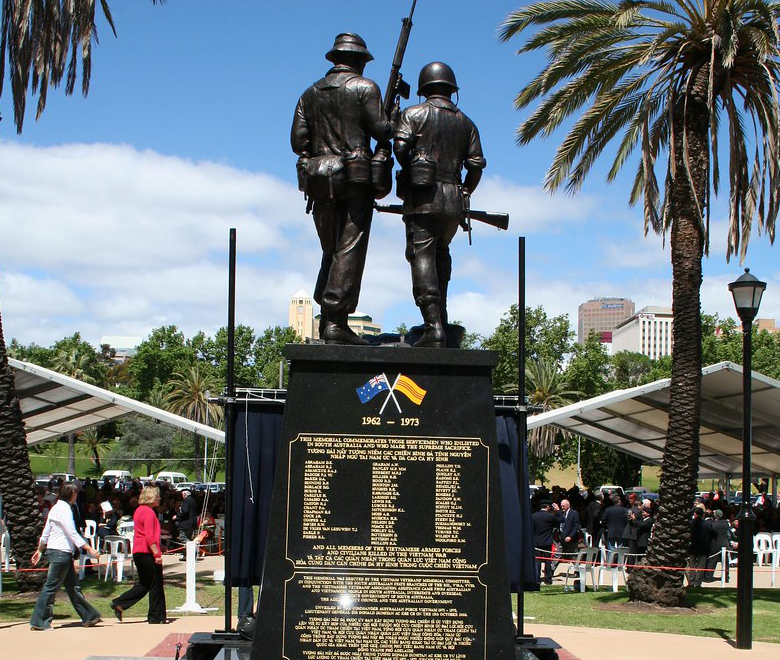 VIETNAM VETERANS' FEDERATION
SOUTH AUSTRALIAN BRANCH INC
The Vietnam Veterans Federation SA Branch Inc. exists to actively pursue the welfare and health of Naval, Military and Air Force Veterans from all conflicts and their families. It provides this by.
Assisting members and their dependants to obtain evidence and material necessary to comment, pursue, and maintain claims for compensation for disabilities that may have been caused through special service.
Training members to perform the necessary tasks to assist others with compensation claims.
Establishing a sense of community among its members, other Vietnam Veterans and veterans from all conflicts in which Australia was involved.
Organizing social functions and leisure activities for members, partners and families and friends. Creating special services to commemorate specific battles. Distributing relevant information to members through a State newsletter and a National Magazine.
STOP PRESS
DUE TO COVID 19 Virus
ALL GROUP MEETINGS of the
FEDERATION have
been CANCELLED until further NOTICE!
To all those who have been ailing I wish you all a swift recovery.
Catherine Walsh the new Director of Veterans SA. Visited the VVF yesterday to discuss the future direction of Veterans SA and the VVF.
Camp Andrew Russell has had a number of visitors of late and Bob and Betty Haslett have been doing a lot of work up there and making it even more comfortable for visitors. We have had 96 visitors in the last month and are now making a profit.  Bob will update us all with the work that has been done.  He has a had a number of prospective groups staying at CAR over the past few weeks and the weekends.   This is all in an attempt to get more veteran groups using this facility.  It appears that all his hard work promoting CAR is coming to fruition with a number of bookings for the coming three months.
There has been a marked increase in the use of the facility over the past six months and this is due to all the work Bob has been doing to promote CAR.  You are doing a great job Bob keep up the great work.
We are currently looking at when we may be able to have our next monthly BBQ.  Discussions have been had with the Marion RSL as they have a larger area and with current social isolation rules, they may be able to accommodate us.  With the announcement of the new restrictions increasing numbers attending to 100 it is looking more positive. We will let everyone know when this may be, but October is a possibility.  Some turmoil in the hierarchy of the Marion RSL has occurred which may put pay to our plans to hold a BBQ there.  We will have to see what transpires.
A big thank you to Mike Hainsworth for deputizing for me at the Dardanelles Memorial Service last Sunday on Kintore Avenue.   I was unable to attend and Mike and Haley attended on our behalf. Thanks Mike.
At our last meeting with the Marion Council we received advice as to how much rent we would be paying and the layout of the car park was agreed to.  The start date for the car park project is unknown.  We also received advice on the construction of our veranda and more information is needed for Council e.g. current quotes before approval is granted. Our lease is yet to be presented to us and this could be a long drawn out process.  We will just have to wait and see.
On a sad note, Stephen "Butch: Daley passed away on 26th August.  "Butch" was a long-time member, committee member, bar member of the VVF who suffered with ill health for a long time before his passing.  His sense of humour and larger than life voice and attitude will be remembered for a long time.  It was he, along with Neville Cooper, who persuaded me to join the VVF in the first place.
Stay well, stay safe, isolate and communicate and we will all get through this difficult time.
Mal Thiele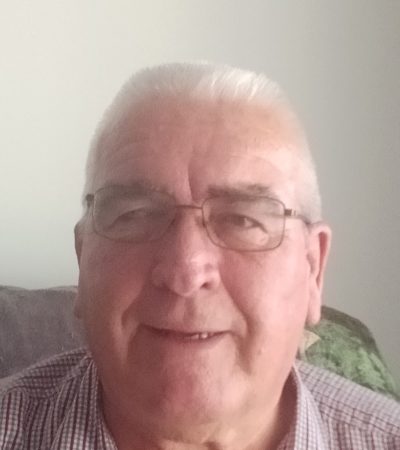 VIETNAM VETERAN COMMUNITY FUNCTION
POSTPONED UNTIL CORONA VIRUS (Covid-19) has been sorted.
at the clubrooms
Good fun, Good food, Good company
Socialising starts at 11.30am
Food is usually served around 12.30pm – Meal $10.00 ea
Bar Open
See Diary Dates
See Also Special Event
Pleuralmesothelioma
Pleuralmesothelioma.com is the leading web resources for mesothelioma. Veterans comprise approximately 30 percent of all mesothelioma diagnosis due to asbestos-contaminated products that were used by the militaries all over the world. Like other navies around the globe, the Royal Australian Navy found many uses for asbestos-contaminated products. Fire prevention and safety is of utmost importance on all seagoing vessels such as submarines, battleships and aircraft carriers that featured contained engines and boilers and also hauled many weapons. This rare cancer has a severe latency period and veterans may only now be feeling symptoms of mesothelioma after being exposed to asbestos decades ago. Learn more about mesothelioma, exposure, and treatment options for veterans at
---
VETERANS AFFAIRS INFORMATION KIT
Independent Study into
Suicide in the Ex-service community
Review of Mental Health Care in the
Australian Defence Force and Transition Through Discharge
http://www.dva.gov.au/health/research/suicide_study/index.htm
Vietnam Veterans Federation
The Yerbury Centre,Unit 1
31 – 39 Norfolk Rd
Marion
Monday to Thursday
10:00am to 3:00pm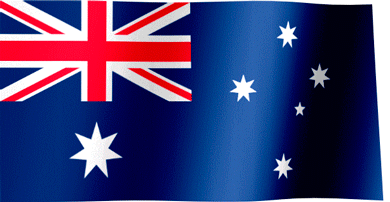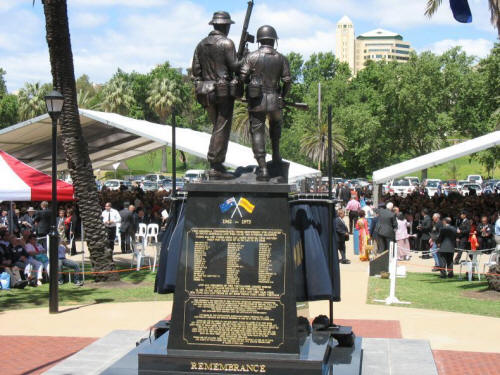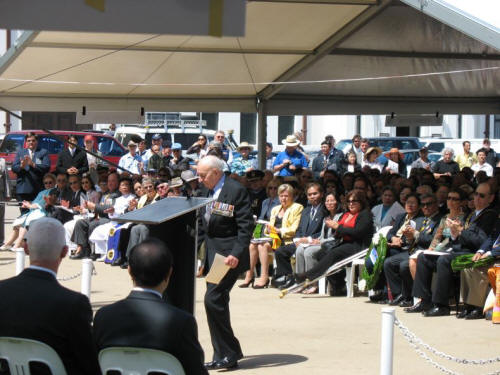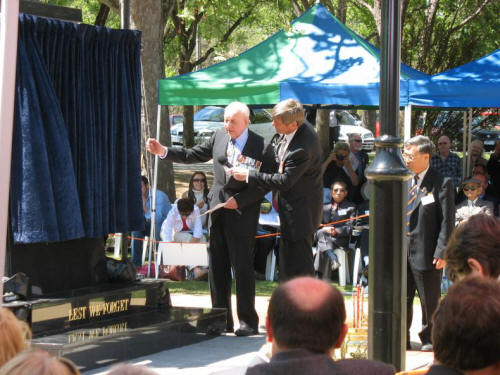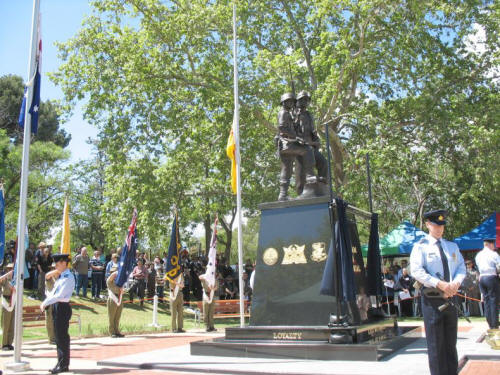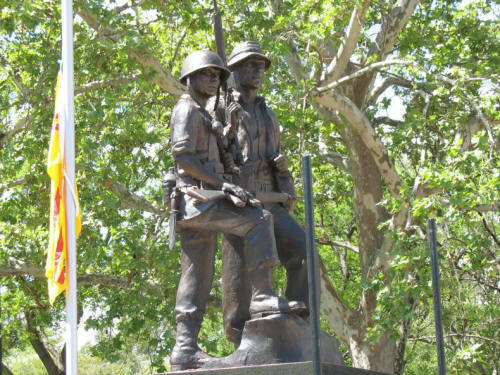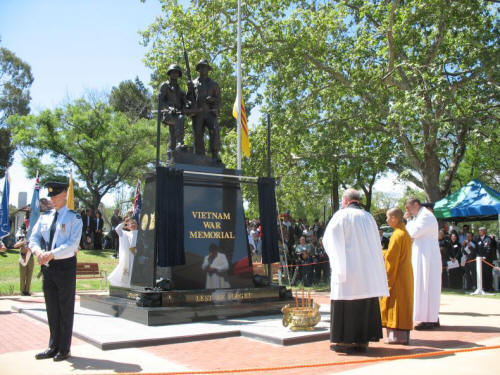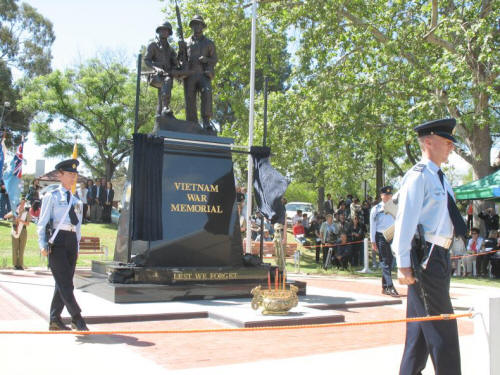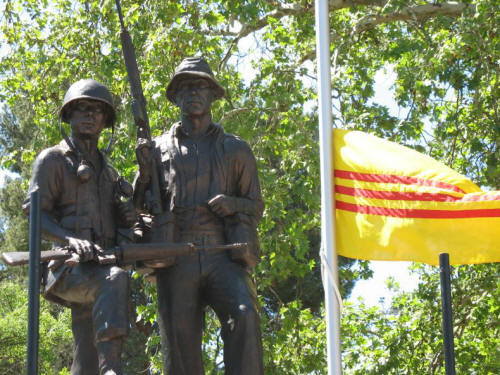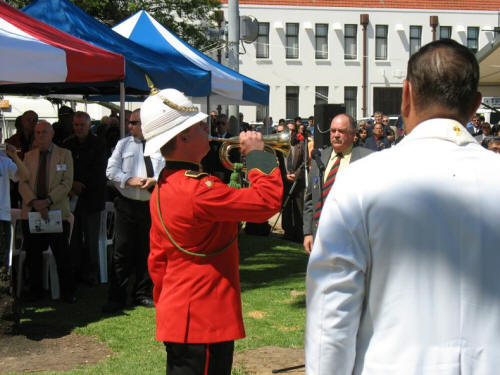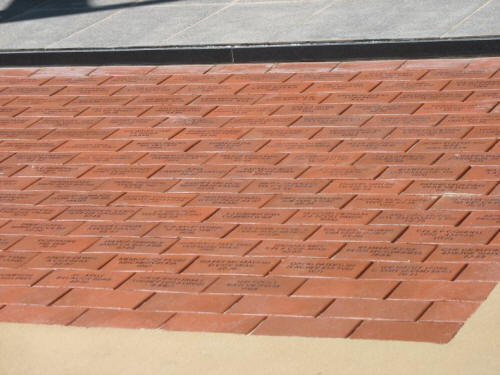 The Vietnam War Memorial Project
After many months of planning, which commenced on ANZAC Day 2003, the Memorial Project was officially launched in April 2004 with a car raffle and public appeal. The aim was to construct a truly significant memorial to remember the contribution of all those who served in the Vietnam War and to particularly acknowledge the fifty-eight South Australians who made the supreme sacrifice.
The project was a joint venture between the Returned and Services League, Vietnamese Veterans' Association, Vietnam Veterans' Federation and Vietnam Veterans' Association. For the first time these groups joined together as one to ensure that the service of all Vietnam Veterans will never be forgotten. Moreover it recognises the camaraderie enjoyed by veterans of Australia and South Vietnam during the war and which still exists today.